Register
Orlando Thursday Night Adult Coed Kickball FA22 Kickball · Co-Ed Social
MonTueWed
Thu
FriSatSun
7:00pm to 9:30pm
Registration will close early if the spots are filled
Team Fees

Regular

$69.00

per player + $1.99 Processing Fee

Late

$79.00

per player + $1.99 Processing Fee
Free Agent Fees

Regular

$69.00

+ $1.99 Processing Fee

Late

$79.00

+ $1.99 Processing Fee
CITY KICKBALL - Orlando Adult Coed Kickball League
Welcome to City Kickball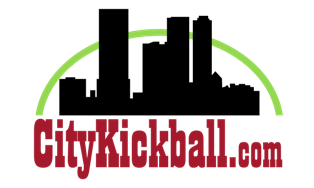 Fall 2022 Thursday Night Adult (21+) Coed Kickball league.
Weather line:

641-715-3900 ext 183669
League Details:
* The season schedule will be published approximately 1 week before the start of the season.

Season begins: September 15th & runs for 8-9 weeks including an exciting season ending single elimination tournament.
The games are played on Thursday nights on the athletic fields at Wayne Dench YMCA.

Registration Options:
Free Agent - Just me, place me on any team.
Small Group Member - I want to be kept together with my friends.
Team Player - I was invited to be on a specific team.
Team Captain - I would like to be captain & I have players who will sign up for my team.
** Note - If your captain hasn't started the team yet, just register as a free agent and put in the notes the team that you want to be on.

Frequently Asked Questions:
Q) If I join with my friends, can we be kept together on the same team?
A) Yes, select the start a small group option when you register, create a group & name it, then invite your friends to join it.
Q) If I join as an individual or "free agent" do I have to try out to get placed on a team?
A) We do not have tryouts; individual players (free agents) will be placed on a team by the league.
Q) I am mostly looking to meet some new friends, is this the place to be?
A) You can view all the FAQ's here. You can view the kickball rule book here.

Kickball Basics: just in case you forgot from elementary school
* Each team will field a minimum of 4 females & 4 males with a maximum of 11 people
* Teams can set their own kicking order & fielder positions
* You can hit a runner with a ball to make an out (no head shots)
* No leading or stealing
* Games are 6 innings or 1 hour, whichever comes 1st
* We use a "safety" base next to 1st base for runners to avoid collisions
* Bunting is allowed
* View the kickball rules snapshot or full rulebook for more details

Misc League info & game rules addendum:
* Game locations, dates and start times may change to to circumstances beyond our control
* The following rules are specific to this league & season and override the official rule book:

1) Sliding: Runners are not allowed to slide into 1st base, or the safety base & shall be called out if they do so.
2) Tournament Format: Subject to change based on overall # of teams and available field time.
The season ending tournament is single elimination format

Round 1 is 5 innings or 50 minutes with an accuracy kick to settle a tie

Round 2 is 6 innings or 1 hour with up to 1 extra inning of Kansas City style play followed by an accuracy kick if still tied

Rounds 3 (finals) is 6 innings with up to 2 extra innings of Kansas City style play (if time allows) followed by an accuracy kick if still tied
League Notes:
Now accepting registrations!